Catherine Hyde, ACC
Leadership Coach, Consultant & Trainer for Individuals, DEI Speaker,
LGBTQ+ Advocate committed to giving back to the community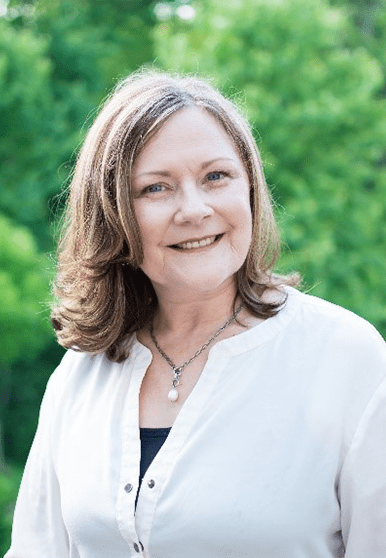 A series of eye-opening experiences taught me the beauty and the power of empathy. I was raised with privilege: the youngest of a white, upper-middle class, educated family. I was taught about empathy, but it wasn't until well into adulthood that I understood it enough to thoroughly understand and embrace it. Working at a national social-justice nonprofit (focused on the housing crisis) exposed me to people without privilege. They and their stories touched me and taught me so much. Then, in 2007, I finally heard what my tortured child had been trying to tell me for 13 years: she is transgender, and I had a daughter, not a son. Her transition exposed me to an extremely vulnerable population who, in spite of their own challenges, embraced and supported my family through our difficult journey from anxious and frightened to proud and celebratory.
So today, empathy is at the core of everything I do. I strive to make sure clients feel and know they are in a safe space to share, grow, and even stumble as they deepen their understanding of who they are and where they want to go. Together, we uncover and explore answers that have always been there yet somehow buried, perhaps because of fear, getting in our own heads, or other barriers.
Every day we make hard choices. It can be easy to get overwhelmed. What do we prioritize when everything is so important? What is the best way to engage our teams in an ever-changing landscape? How might we become leaders that inspire the very best in others? How do we serve others without losing ourselves?
Searching for the answers to these questions can be difficult, yet there is a way to move forward with curiosity and grow in our self-awareness that leads to an understanding of what's next and what we need to get there. 
As a coach, it is a true honor to help my clients identify and overcome the challenges holding them back and to do so in a way that leverages approaches that resonate with each client. This may include exploring the stories we tell ourselves and the effect those stories have on who we are. We engage in reflection and leverage resources. At times, I use humor to address sensitive topics and help people go deeper.
In addition to leadership coaching, consulting, and training, my professional experience includes 20+ years of leading award-winning teams in digital marketing for a national nonprofit, contributing to technical teams as an Agile and Scrum certified project manager, and working in social justice, both professionally and giving back as a volunteer. 
All of my experiences have contributed to a greater awareness of and empathy for what my clients are experiencing. It helps me walk alongside them and guide them in their journey of self-discovery.

Professional Associations
To learn more about Winning Ways, the organizations we work with, or me: